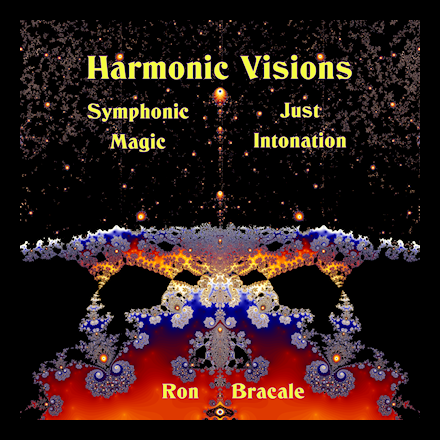 Harmonic Visions
Symphonic Magic
Just Intonation


Just Intonation Symphonic Music with a
deep connection to the natural Harmonic Series.
Harmonic Visions is original compositions
embodying deep passionate expression and feelings.


1. Revealing
2. Secrets
3. Tenderness
4. Desires
5. Suspense
6. Beauty
7. Awe
8. Intensity
9. Lucidity
10. Bliss
11. Passion
Total Time = 58:30

Symphonic music in pure intonation:
Incorporating other natural harmonic notes.
Music that expresses feelings.



Harmonic Visions Streaming:
Harmonic Visions Streaming

Harmonic Visions YouTube:
Harmonic Visions YouTube


---