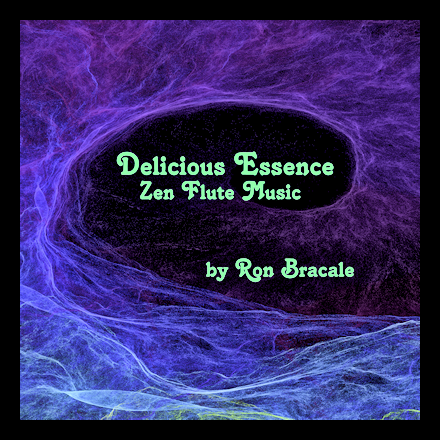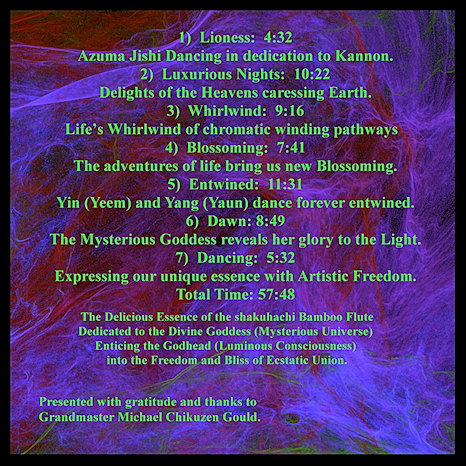 Delicious Essence
Shakuhachi
Zen Flute Music...


1) Lioness: 4:32
Azuma Jishi Dancing in dedication to Kannon.

2) Luxurious Nights: 10:22
Delights of the Heavens caressing Earth.

3) Whirlwind: 9:16
Life's Whirlwind of chromatic winding pathways

4) Blossoming: 7:41
The adventures of life bring us new Blossoming.

5) Entwined: 11:31
Yin (Yeem) and Yang (Yaun) dance forever entwined.

6) Dawn: 8:49
The Mysterious Goddess reveals her glory to the Light.

7) Dancing: 5:32
Expressing our unique essence with Artistic Freedom.

Total Time = 57:48


The Delicious Essence of the shakuhachi Bamboo Flute
Dedicated to the Divine Goddess (Mysterious Universe)
Enticing the Godhead (Luminous Consciousness)
into the Freedom and Bliss of Ecstatic Union.




Delicious Essence Streaming:
Delicious Essence Streaming

Delicious Essence YouTube:
Delicious Essence YouTube

Contact me for High Res files or Physical CDs.

---